GGLO leads the Africatown Plaza design team at 23rd & Union
May 4, 2020 / Seattle DJC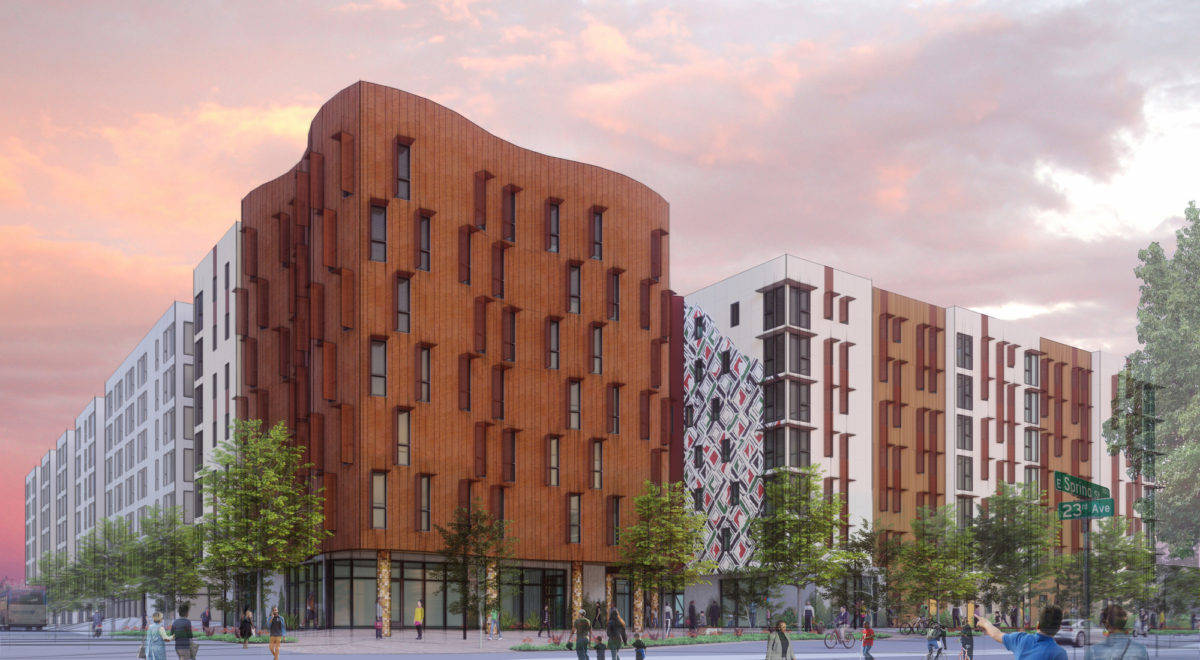 The mixed-use Africatown Plaza, now planned at 1100 23rd Ave., is being designed by GGLO and David Baker Architects of San Francisco. Its basic program is seven stories with 132 affordable units. Africatown will have about 2,000 sf of offices, about 2,500 sf of retail is intended for small local businesses. The total project size is estimated at 105,500 sf.
The two projects will be separated, by a public plaza and cross-block pedestrian path. Africatown Plaza's early design, "The Tree," has a courtyard facing Spring, giving it a C-shape. A community stage, water feature, and public art are planned for the courtyard entry plaza.
The west corner, at Spring and 23rd, could have a raised, undulating facade clad in some kind of organic material, presumably wood. GGLO says this would "express Afrocentric design principals and the Black American presence within the neighborhood." Design cues include irregular wooden fencing used in Burkina Faso, basketry and textiles. The other 80% of the building facade will employ conventional cladding.