Creating a just, equitable, diverse and inclusive culture.
GGLO is committed to creating a more just, equitable, and inclusive culture every day in our professional workplace—through our work and in the communities that we serve. We empower our staff to bring their full selves to work each day and strive to create a culture that fosters that. Working together, we discover new approaches to integrate justice, equity, diversity, and inclusion (JEDI) into our designs, enhance our workplace culture, and collaborate with the communities we support.
We value the richness diversity brings to our projects, our teams, our firm, and our world.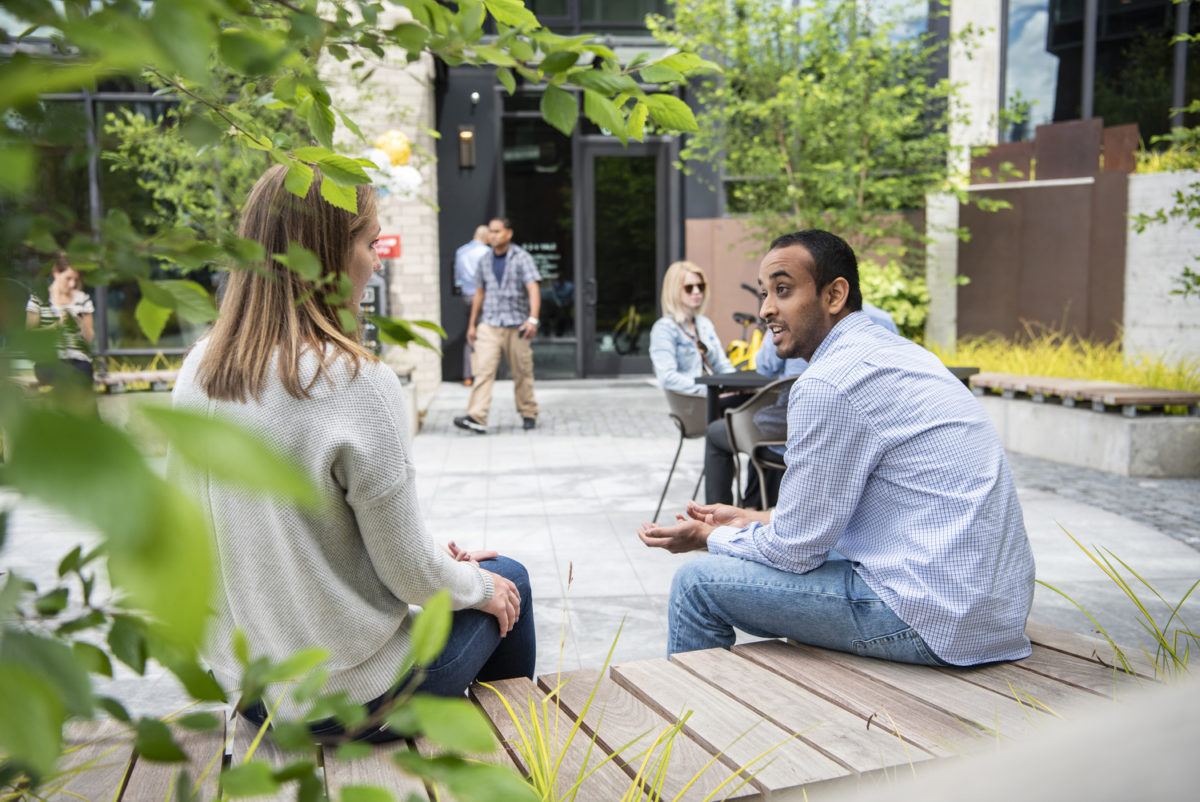 Accountability
GGLO was Washington State's first design firm to complete the Just label in 2015. Much like a nutrition facts label, we use this Just measurement to analyze, confirm, and modify GGLO's socially just and equitable policies. Over the last seven years, we have gained a common language and a series of actionable goals toward becoming "more Just."
Visit our disclosures page on Living Future's website to learn more
GGLO works with many local and national organizations to be an intentional JEDI leader within the design and construction community. We have committed to the National Organization of Minority Architects (NOMA) Call-to-Action pledge—holding us accountable for our actions as we work to support, recruit, retain, and empower BIPOC individuals and reconstruct a unified and anti-racist AEC community.
"When we uplift our most vulnerable and disenfranchised communities, we all benefit."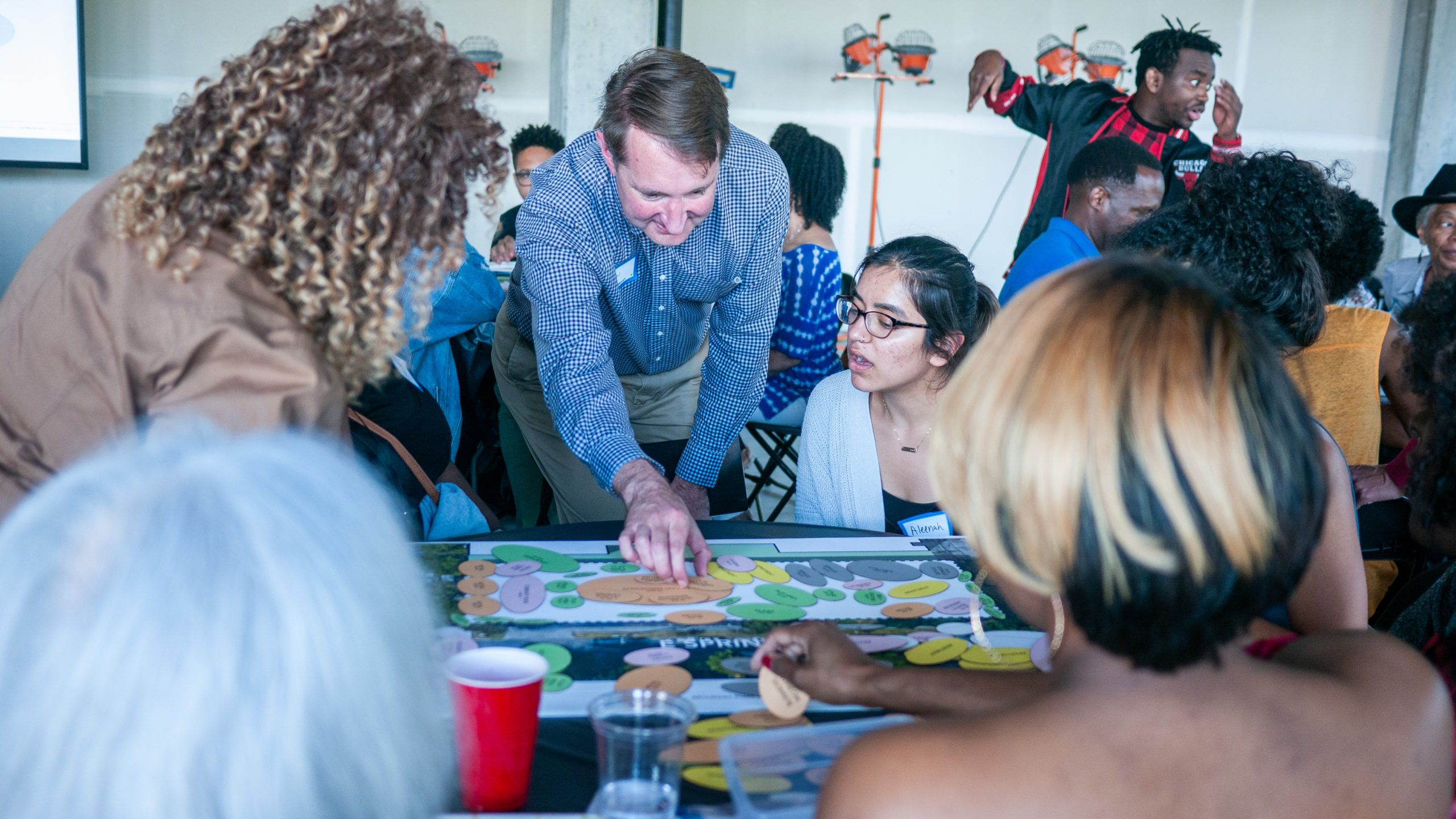 Community Engagement
Community engagement and an equitable design process are at the center of our projects. We strive to listen to each unique community and neighborhood to understand the needs and expectations of their spaces. Our designers work to build trust and adopt solutions created in partnership with those communities.
GGLO intentionally partners with and supports local organizations to integrate key community input in our projects and empower community voices.
Collaboration and Support of Minority Organizations/Businesses
Our design teams engage with community members and look for opportunities to integrate small, minority, or disadvantaged businesses on projects. Their input creates a more collaborative design that fits into the neighborhood and contributes to the overall health and success of the local community.
GGLO's charitable giving strategy is focused on supporting education (scholarships and mentoring), housing, environmental, and human services. Past beneficiaries include NOMA NW, ACE Mentorship, Mountains to Sound Greenway, Homeboy Industries, Architects Without Borders, Habitat for Humanity, and the Idaho Youth Ranch. Employees are encouraged to volunteer with local groups and share their experiences. Community engagement brings positive attitudes and creates a culture of compassion and kindness.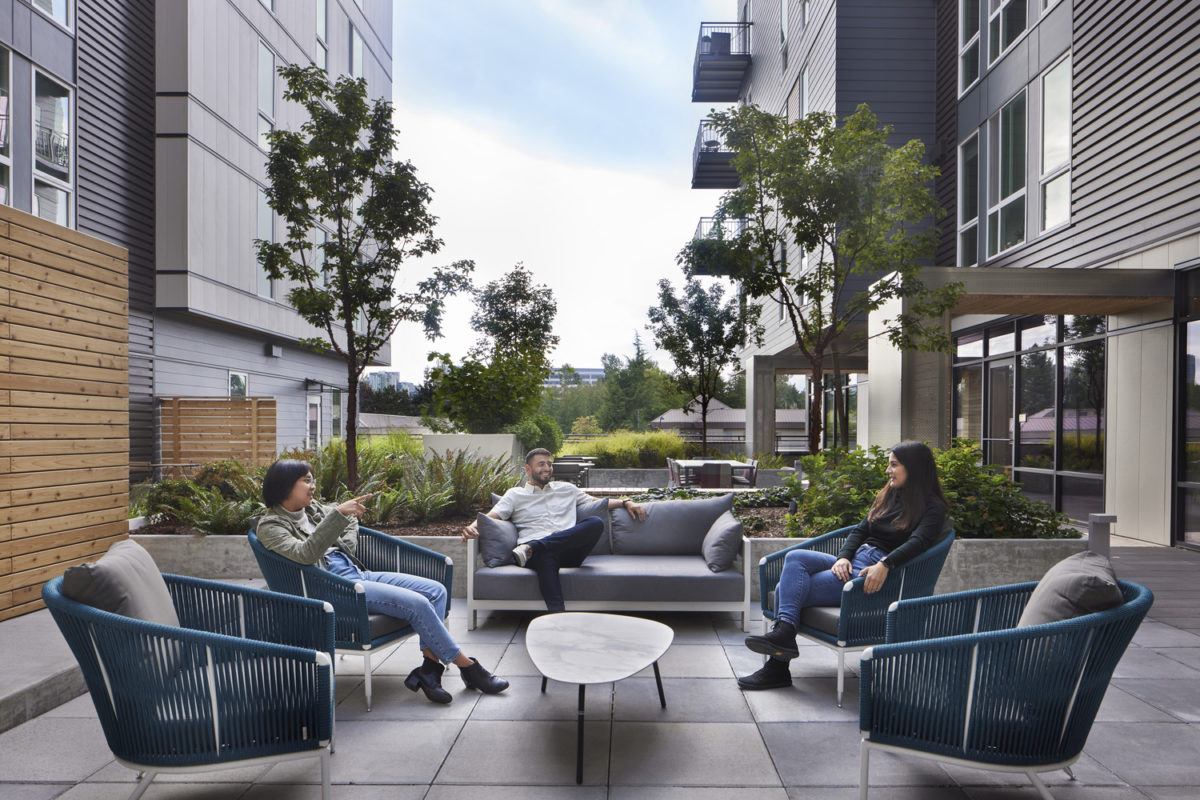 Equitable Design Framework
We know that space is not neutral. A historical review of the built environment illustrates how planning and architecture can create inequities. We believe space is an active participant in community building and our ethos is to create places where people prosper. GGLO is undergoing a research initiative to understand our role, our bias, and our responsibility to partner with the community to jointly create spaces that truly serve the occupants and support the existing community fabric.
Our research informs our process, tools, and design thinking and continues to evolve how we approach our work.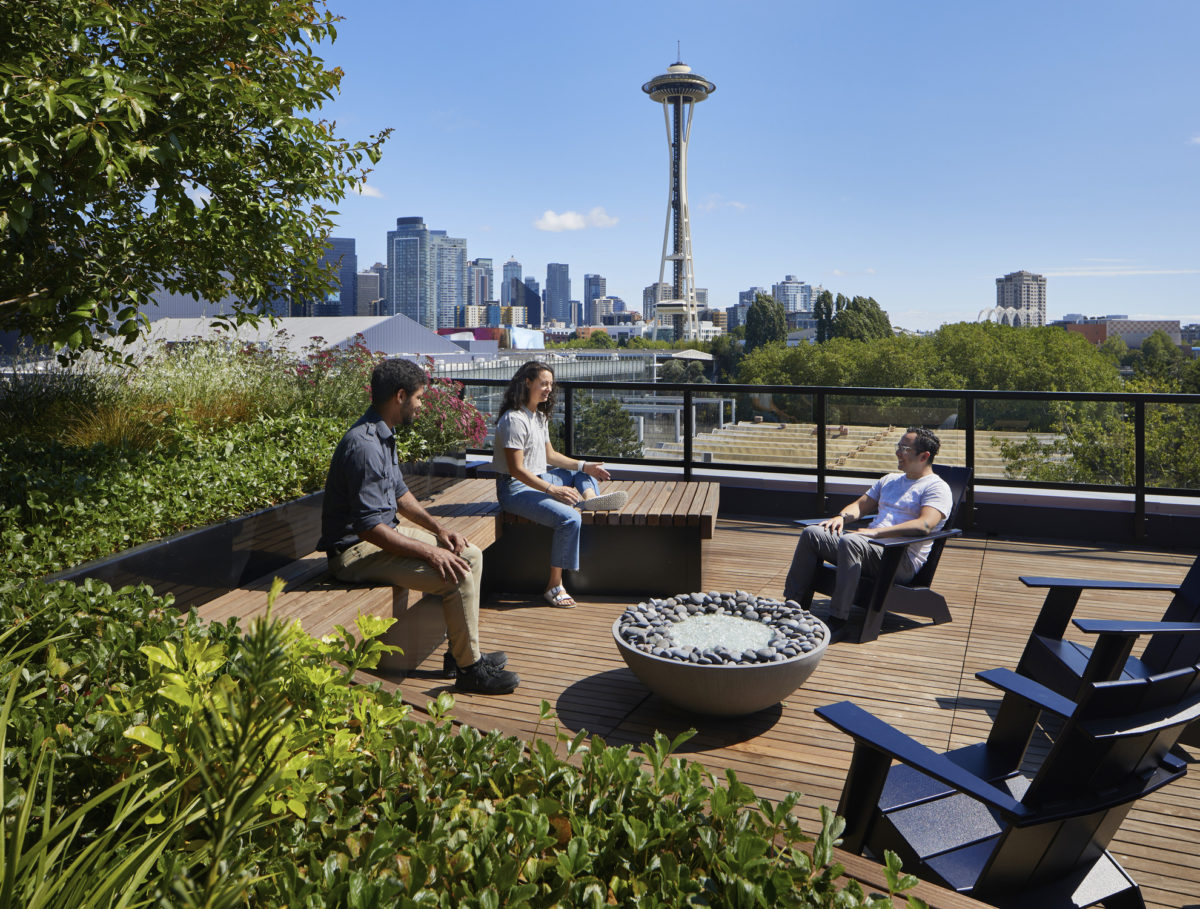 DEI Education + Resources
GGLO is committed to annual cultural competency trainings focused on educating, creating awareness, and developing a shared language around diversity, equity, and inclusion. Collaborating with our BIPOC-identifying DEI consultants, we have identified key focus areas within our firm structure and are currently developing initiatives around those targets. Our goal is to create a library of resources for staff, develop a shared language, and set a professional standard. Our consultants facilitate our monthly BIPOC caucusing group, open to anyone who self identifies.
AIA Guides for Equitable Practice
AIA Equity Diversity, and Inclusion Resources