200 New Low-Income Apartments in Boise
July 7, 2022 / Idaho Statesman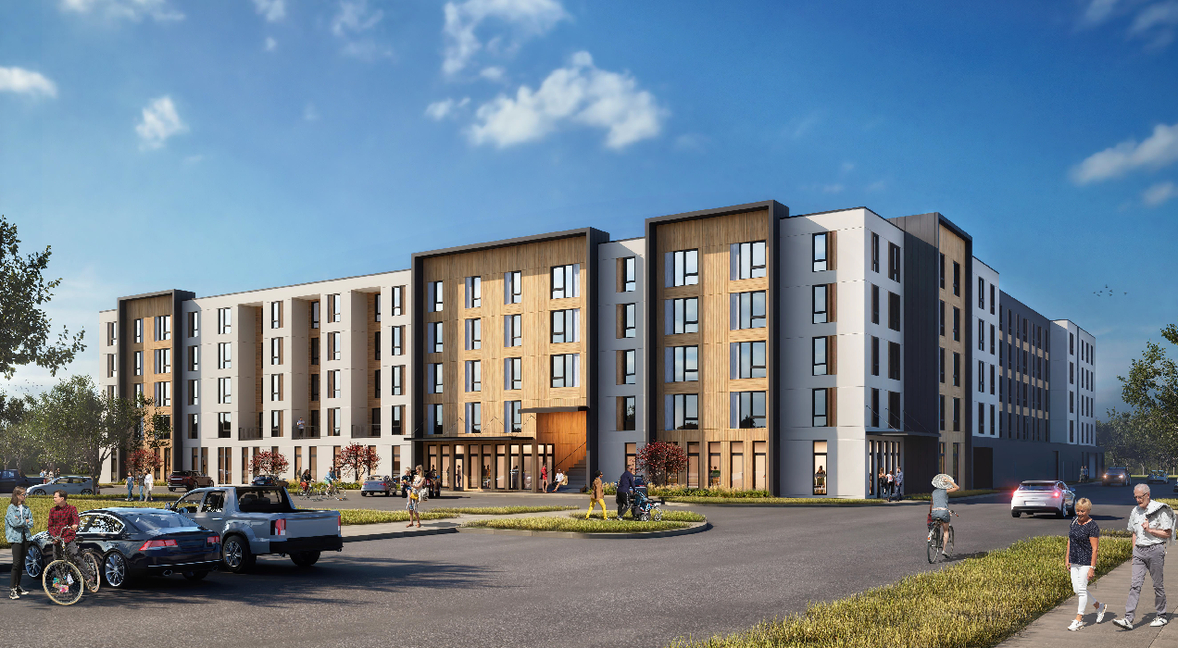 Hundreds of apartments for low-income people could be coming to Boise's West Bench near the Saint Alphonsus Regional Medical Center campus. Though still in a preliminary phase, plans call for 201 affordable apartment units in a five-story building, according to permit filings with the city of Boise. The city's top planner says the project is just what Boise needs. The building would include 50 studios, 80 one-bedroom apartments, 59 two-bedrooms and 12 three-bedrooms. The site is 6160 W Denton Street, near Liberty Park.
City Planning Director Tim Keane said he supports the proposed apartments. Keane said they're aimed at people earning 60% or less of the area median income. "This is an important example of providing housing diversity in Boise such that we can accommodate people of all income levels," Keane said by phone. "The mayor talks about it all the time: a city for everyone. That requires we find places for a variety of types of housing." The proposal comes as Boise experiences a deep housing shortage, especially for people earning lower incomes.
According to a recent analysis, the city of Boise says that to keep up with demand, it needs 2,145 new housing units each year for people earning 80% of the area median income or less. In February, Mayor Lauren McLean announced a plan to partner with developers to create 1,250 housing units in the next five years for people earning 60% or less of the area median income.