Bridge, Touchstone and GGLO to develop Sound Transit site near Spring District
October 8, 2020 / Joshua Green Corporation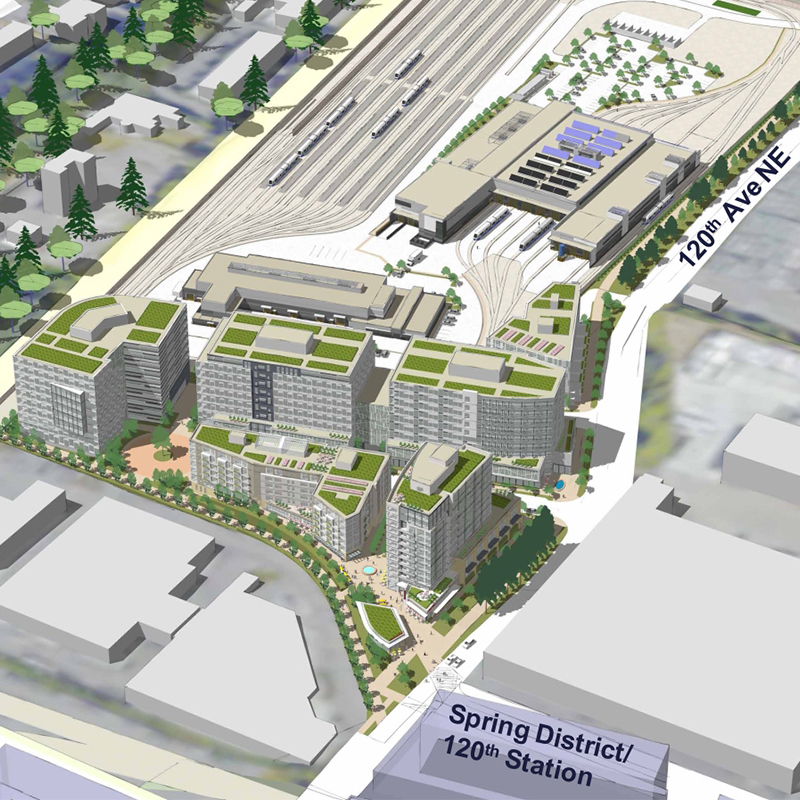 The plan is to develop the roughly 6.7 acres just north of Audi Nation. North of that, Sound Transit's $450 million light rail maintenance facility is now under construction on about 21 acres. It's expected to open in 2023 — along with the rest of the line to Redmond. The new mixed-use plan, by GGLO, isn't restricted to affordable housing. RPFs could also include offices, retail, and market-rate housing. The general plan, is for 280 affordable units, 220 market-rate units, over 400,000 sf of offices, retail, amenity space, and a public park.
Touchstone's Pat Callahan said in a statement, "With the thousands of new jobs set to arrive in Bellevue over the next few years, it's imperative to also add new office space, affordable housing, retail and open spaces near transit. We're excited and hope to continue to advance our concept with the Sound Transit team." GGLO will be the architect for the apartments. The firm will also design the landscape architecture for the entire project.
The city has already approved a master development permit that would allow six buildings, 1.2 million sf (total) and around 60,000 sf of retail, restaurants and ground-floor commercial use.