Let's Live In Shopping Malls
September 18, 2023 / Green Builder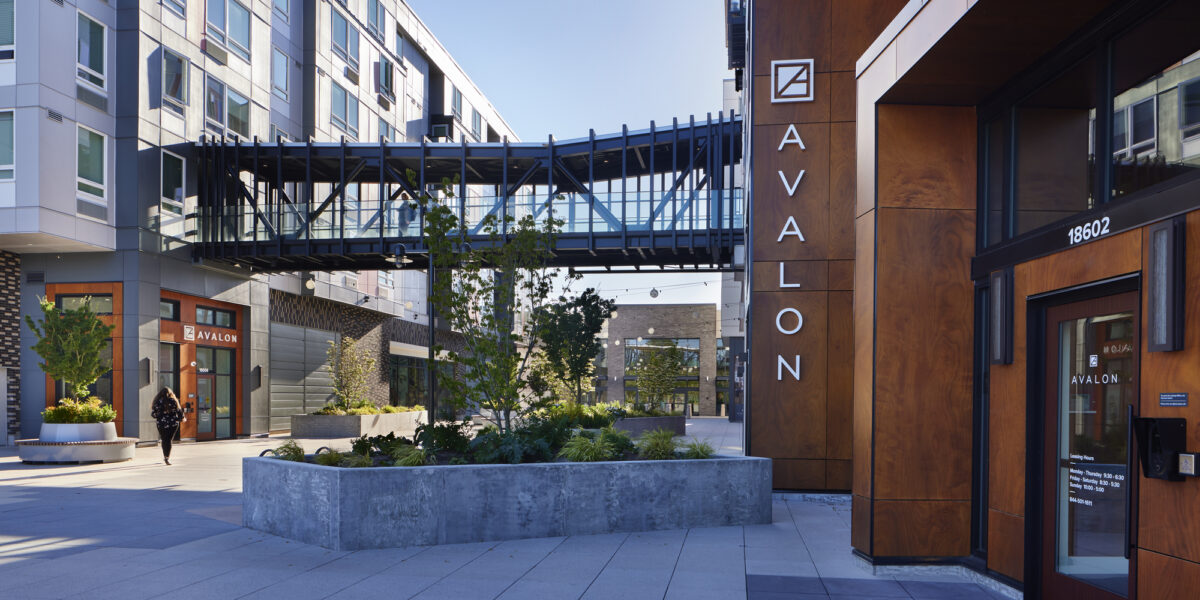 Dying shopping malls across America are getting a new chance to win the public's favor—by adding new homes to the block. In an effort to restore interest in the old-fashioned, indoor shopping mall—or make use of ones that are now ghostlike commercial hubs—owners are redesigning the structures, adding small residential dwellings that give occupants better access to everyday conveniences, while also easing a growing housing shortage. Economic difficulties, a pandemic, and a shift toward online shopping have put shopping malls on the brink of extinction. In response, mall owners are thinking residential.
Avalon Alderwood Place in Lynnwood, Washington recently went through a retail-to-residential conversion. Avalon Alderwood Place is a two-tower 328-unit apartment complex constructed in 2022, in place of a closed Sears anchor store. Now a part of the mall's 1.3 million square feet of retail space, Avalon Alderwood is expected to help draw thousands of potential customers to the shopping hub each week, while adding upscale living space for several hundred Lynnwood residents.
According to Adam Tritt, Brookfield's chief development officer for retail business, Avalon Alderwood is an effort to stay ahead of the curve. Conversions usually mean replacing most, if not the entire mall, with some form of housing. Brookfield took the opposite approach: Avalon Alderwood is effectively an anchor store, but not one that offers retail services. It's a different way of addressing the needs of a consumer that leads a faster-paced, convenience-oriented life.
The complex's design, crafted by GGLO, sticks to that principle. The two six-story towers are joined together by a skybridge. The apartment buildings carry a "biophilic, or nature-inspired, design that emphasized the environment of the Pacific Northwest," and used reusable materials such as wood and stone, and colors that occur in nature, according to GGLO architect and principal James Bradley.
The apartments, available as studios, and one-, two-, and three-bedroom units, range from about 450 to 1,650 square feet and are designed to maximize space. They feature kitchens with quartz countertops, tile backsplash, stainless steel appliances, upgraded lighting, and hard surface flooring.