7 Affordable Housing Developments Built Near Historic Districts, Community Ties
March 14, 2023 / Building Design+Construction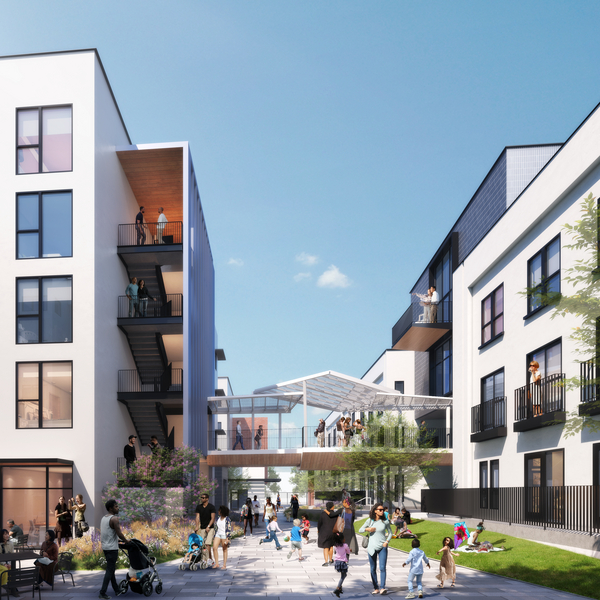 87th & Western, is a 160-unit, mixed-use, affordable housing development located in the Westmont neighborhood of Los Angeles. The majority of the units will be rented to people earning 30% to 60% AMI. Fifty of the units will consist of Supportive Housing wherein an array of onsite services will be delivered to tenants residing in those units. Approximately 6,800 sf of the ground floor will be reserved for community serving retail space.
The development will offer its residents a variety of community building activities through its social services and onsite property management: an onsite police community center, community rooms, open courtyard, and a new "paseo" green alley with public art. 87th & Western will be constructed to qualify for Green Point Gold rating upon completion.
Additionally, the City of Los Angeles has agreed to procure four new battery electric vehicles; upgrade the streets to provide safe routes for walking, bicycling, or other slow speed motorized means of travel; and provide safe linkages to the nearby Metro Rapid bus line that connects to three Metro Rail stations.