The Schoolhouse District Wins Multifamily Project of the Year
October 4, 2022 / Multifamily Executive Awards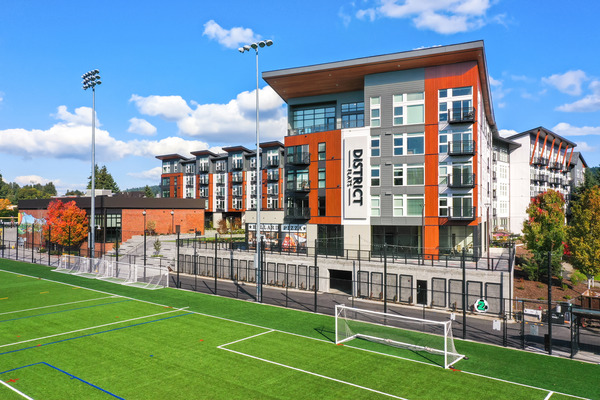 The Multifamily Executive Awards recognize the industry's best-in-class projects. Out of nearly 250 nominations, only 13 grand winners and 21 merit winners are selected. Jurors selected The Schoolhouse District, the grand winner in the mixed-use category, as the Multifamily Project of the Year.
In the heart of Woodinville, Washington, The Schoolhouse District embodies the history of the original 1938 public schoolhouse it once was while also creating a haven for residences, gathering spaces, entertainment, and more community-centric entities. Together, MainStreet Property Group and the City of Woodinville created the mixed-use public amenity that is now a destination for visitors throughout the Pacific Northwest.
With careful preservation, the repurposed schoolhouse is also home to the Northshore YMCA and Carol Edwards Center, where a children's play center, a community kitchen, and a day care center, supporting 124 families with children younger than 5, are located. Festival Street, a former alley between The Schoolhouse District and adjacent Woodinville Sports Fields, is now a place for local farmers markets to be held.
Rooted in the local woodland charm, the now LEED Gold site once included an underutilized 1970s-era masonry school, a parking area, and the abandoned 1930s schoolhouse, which was boarded up. With intentionality, GGLO, MainStreet Property Group, and GenCap Construction Corp. explored opportunities to reuse existing structures, maintain the embedded carbon of those structures, and preserve the history.