Mass Timber: Multifamily's Next Big Building System
April 14, 2022 / Building Design + Construction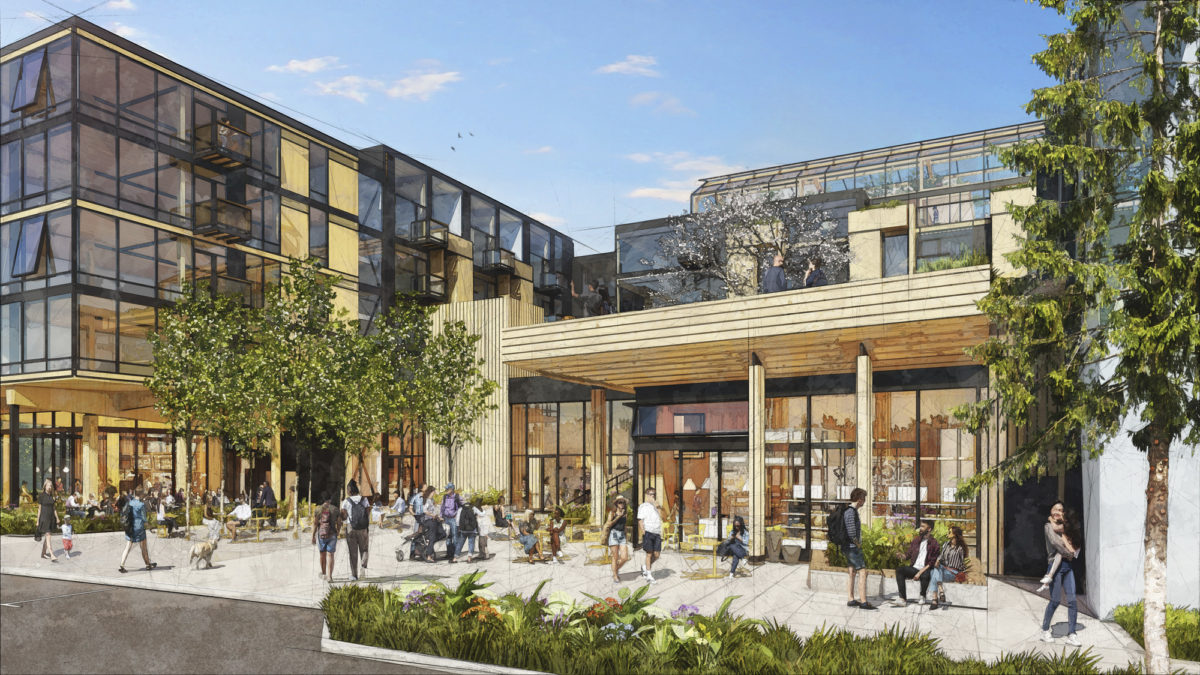 Mass timber is poised to join concrete, steel, and light-wood framing as a primary structural material for multifamily projects. Mass timber construction involves the use of prefabricated wood components on a building's load-bearing walls, roofs, floors, beams, and columns. "Mass timber is doing for buildings what Tesla did for electric vehicles. It's beautiful, lighter, faster, more precise, and sustainable," said Tim Gokhman, New Land Enterprises.
Its advocates say building with mass timber creates less waste, leaves a lighter carbon footprint (because wood sequesters carbon), and can be quicker and quieter than other construction modes. Some go so far as to claim that exposed wood has tangible health and wellness benefits for building occupants.
BD+C asked architects, builders, and developers involved in "big timber" work to share their advice and insights. Here's what Ted Panton had to say.
Foster team cohesion. The developer and the AEC team need to be pulling in the same direction. "A successful multifamily mass timber building takes ongoing collaboration to make it work," said  Ted Panton, AIA, Principal and Design Director at GGLO.