Two GGLO Projects Announced as 2021 NAIOPWA Night of the Stars Finalists
September 22, 2021 / NAIOPWA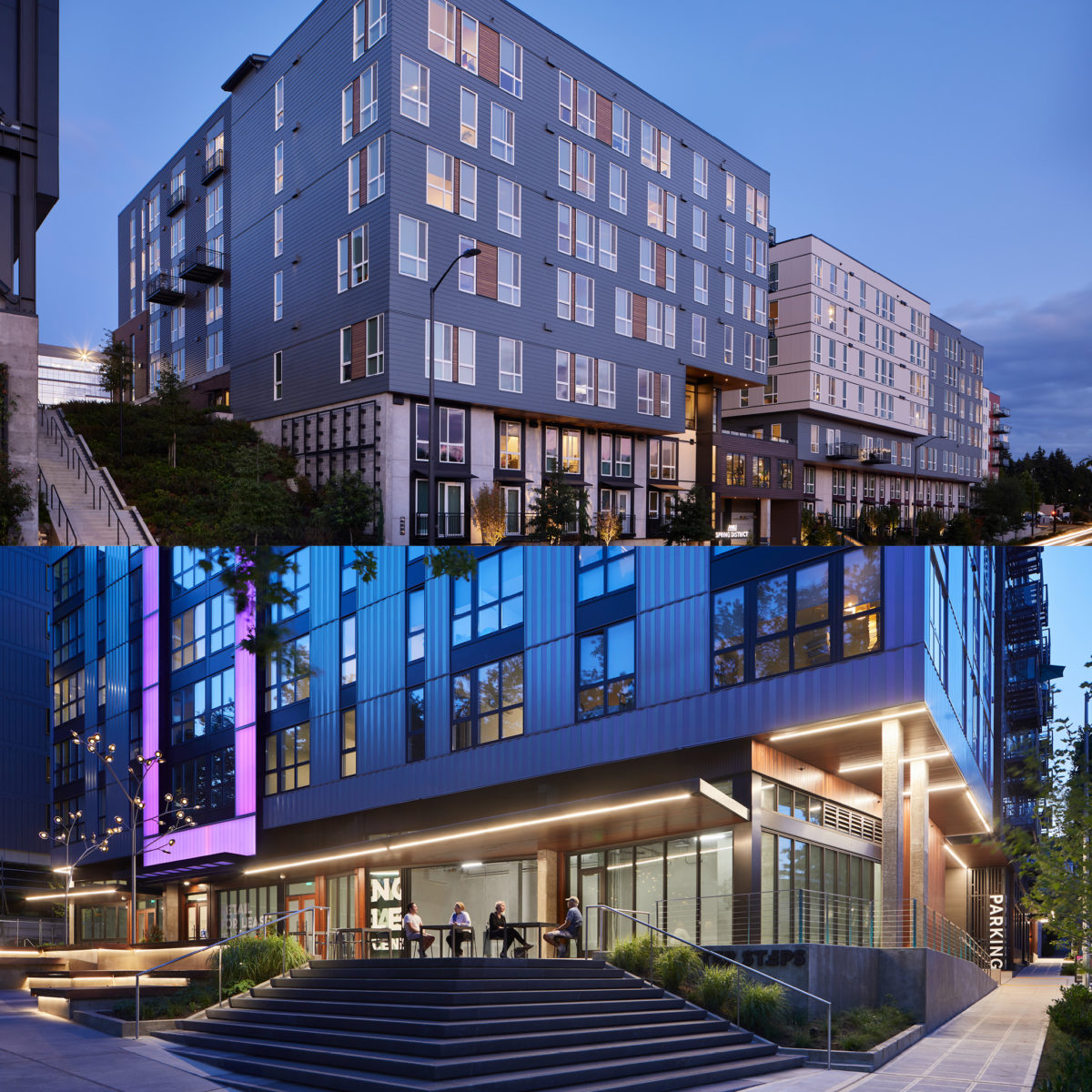 This year, the CRE industry faced continuing pandemic-related disruptions—from construction challenges including labor shortages, rising costs and global supply chain delays, to lower occupancy in office, multi-family and retail. Yet the developments honored for 2021 as finalists and winners continue to not only reshape the built environment in the Puget Sound region—but also to lead innovation across the nation.
NAIOPWA's 2021 Night of the Stars finalists also reflect regional shifts toward housing solutions, sustainable innovations to create lasting social, economic and environmental impacts, and a rapid increase in office development inside and beyond traditional downtown business corridors.
Center Steps and AMLI Spring District were recognized as finalists in the Multi-Family Residential Urban Development of the Year: More than 100 Units category. Winners will be announced at NAIOPWA's annual Night of the Stars Gala on Friday, November 5, hosted at the Hyatt Regency Bellevue.