Coming soon: A surge of TODs in the Bel-Red corridor
June 9, 2021 / Seattle DJC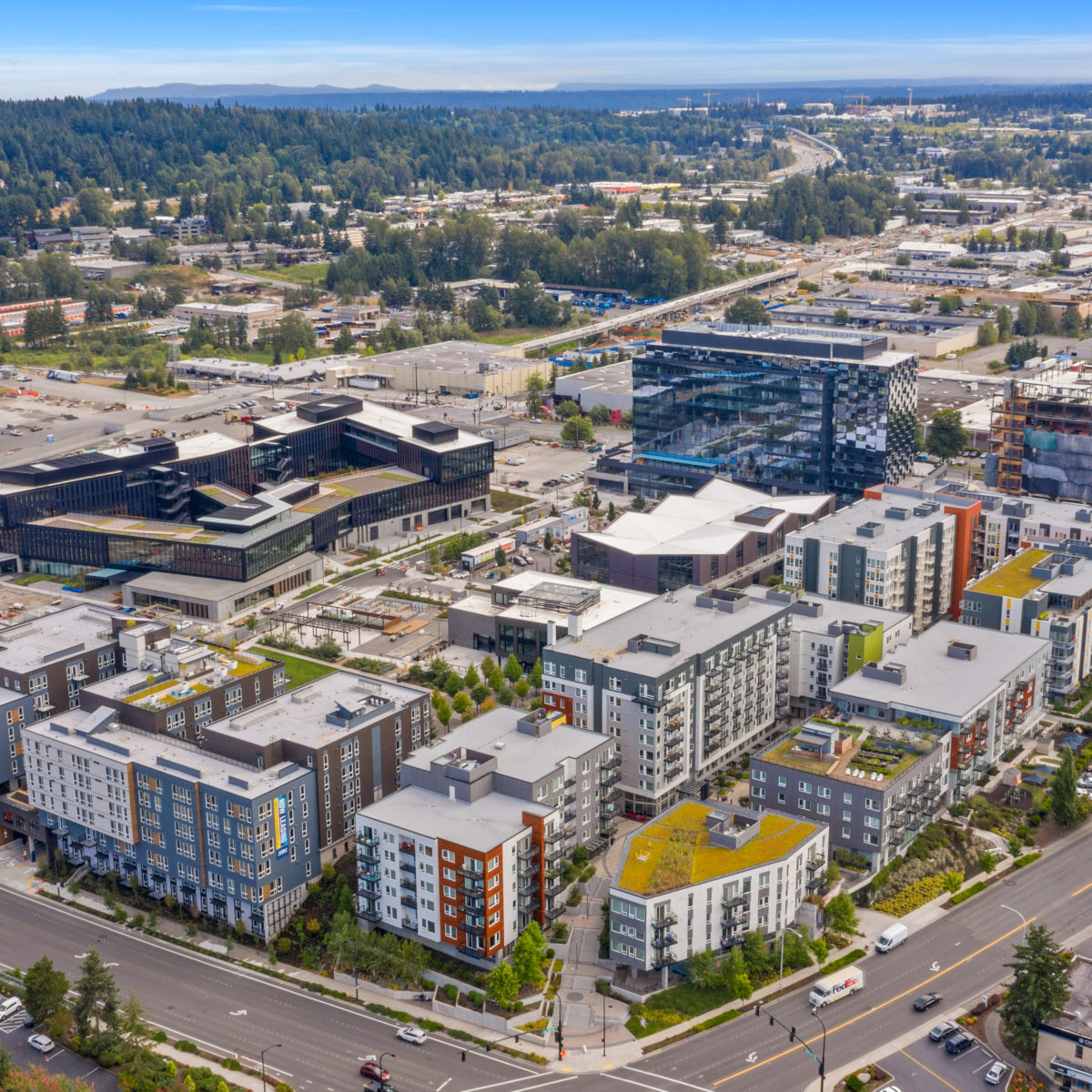 Amazon's announcement last year that it will bring 25,000 employees to downtown Bellevue by 2025 has set into motion a period of unprecedented growth. With plans to occupy up to 6 million square feet of office space, Amazon's Bellevue campus will help solidify the city's growing reputation as one of the nation's most desirable places to live and work. In the next 10 years alone, Bellevue is expected to experience a 35% to 40% job growth rate.
The East Link, Sound Transit's new 17.7-mile, multi-billion-dollar light rail expansion, is set to open in 2023-24. The new line, will run from Seattle's International District Station to Mercer Island, Bellevue and Redmond, and will also connect the Eastside's two largest employers, Amazon (downtown Bellevue Station) and Microsoft (Overlake/Redmond Tech stations), as well as Overlake Hospital and Facebook's new campus in the Spring District. Sound Transit estimates 43,000 to 52,000 daily riders by 2026. Three of the stations will be in the Bel-Red Corridor.
The Bel-Red Corridor has historically been home to low-rise industry and retail strips. In 2009 Bellevue and Redmond embarked on a major rezone and planning process, paving the way for the redevelopment of this 900-acre neighborhood. With mixed-use zoning allowing for buildings up to 150 feet in height and up to 10,000 new jobs anticipated by 2030, the development capacity of the Bel-Red Corridor will eventually rival that of South Lake Union.
The neighborhood has already seen the development of two major TODs: Esterra Park and the Spring District. Together these projects comprise over 66 acres of developable land. The new master-planned communities will include over 2,600 units of multifamily housing, 3.5 million square feet of office space and over 450 hotel rooms.