Mack plans 200 Yesler Terrace units
January 11, 2021 / Seattle DJC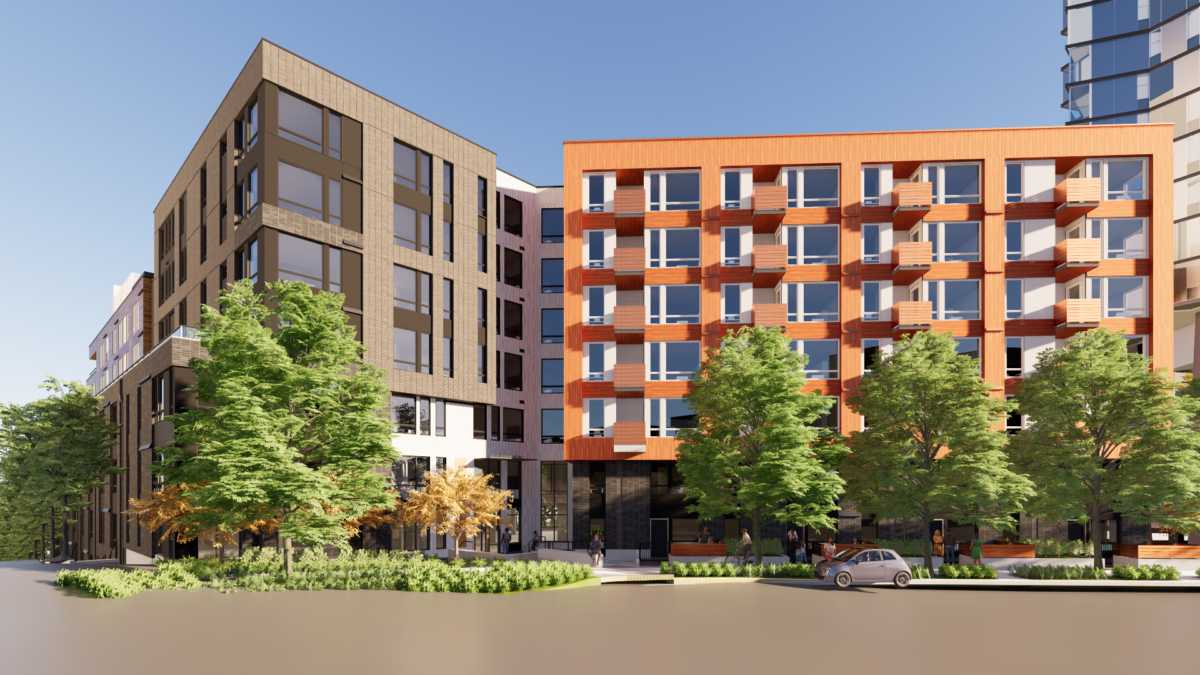 Mack Real Estate Group is planning to buy Block 6.1B at Yesler Terrace. The proposed eight-story apartment building would have 200 units and 122 parking stalls on two levels mostly below grade.
The sloping 40,120 sf site is on the west side of Yesler Terrace, next to the freeway. Reflecting the property's odd boundaries, GGLO has articulated the building with an open-book fold, giving it two distinct wings. The lobby will be on the northeast side of the building, facing the new park.
Units will run from studios to two-bedrooms, with a range from about 416 to 1,059 sf. An eighth-floor terrace, facing southwest, will have about 4,000 sf, with various amenities. Total project size is listed at 215,093 sf.